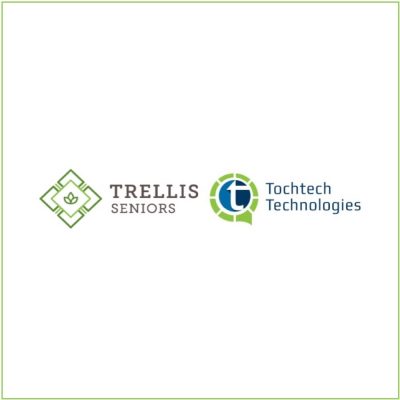 Trellis Seniors investment in Toch Sleepsense enables personalized and improved quality of care for long term care residents
Tochtech Technologies is delighted to announce an agreement with Trellis Seniors to equip its Hamilton Village Care Centre with Toch Sleepsense, Tochtech's award winning sleep sensor and bed-exit technology. Trellis' decision to install Sleepsense at its Hamilton Village Care Centre is the first phase of its investment in Sleepsense.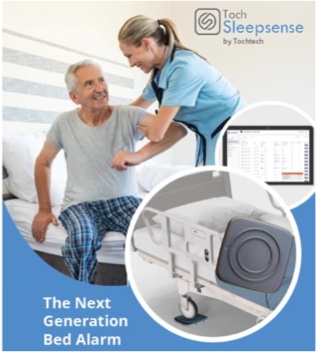 "We are excited to be moving forward with the Sleepsense installation as we have been able to experience first-hand the benefits of Sleepsense for residents and for the care team during the trial period." said Melissa Bawtinheimer, General Manager, Hamilton Village Care Centre.
Sleepsense enables care staff to be automatically notified when a senior gets out of bed, has not returned to bed or in the event of a medical emergency while in bed. Sleepsense bed exit alerts will be integrated with the nurse call as well as other systems used by Hamilton Village Care Centre. Additionally, sleep quality data of each resident captured will enable care givers to adjust care plans and add interventions to address sleep issues. 
"We are delighted by the decision of Trellis Seniors to invest in the technology and are pleased to have been able to prove the value of Sleepsense to the leadership team and the care staff during the pilot" said Jessica Yang, CEO of Tochtech.  
Ongoing investments in the technology will allow Trellis to maintain its commitment of continually improving quality of care for residents and supporting the care team.  "We sincerely appreciate BC Care Providers Association (BCCPA) and the EquipCare BC Program as it enables innovative care solutions, like Sleepsense, to be possible and improve quality of life for both residents and staff." said Mary McDougall, President of Trellis Seniors. "This is more important than ever as increasing healthcare demands and needs continue to stretch the system."  
Installation of Sleepsense at the Hamilton Village Care Centre, a long term care residence will commence in in early February 2023. Trellis Seniors' investment in Sleepsense technology follows investments in 2022 by Langley Lodge, BC, Canada, Australian Unity, Australia and an increasing number of long term care centres in Canada, Australia, UK and Japan that have committed to this first of its kind technology. To find out more about Sleepsense, please visit, www.tochsleepsense.com
About Trellis: Trellis Seniors Services Ltd. is a management services company that focuses on 'creating joy in life and aging…by caring, connecting and celebrating'. We provide a wide array of services including operational leadership, processes and systems to guide decisions and operate the homes. We pursue evidence-based best practice and we are driven to be recognized as a high quality organization. We work in an exclusive arrangement with our clients. Trellis Seniors Services currently operates Hamilton Village in Richmond, BC, Gemstone in Kamloops, BC, Creekstone in North Vancouver, BC and Silverstone in Sechelt, BC (to open late 2023).  For more information, visit https://trellisseniors.ca/
About Tochtech Technologies: Founded in 2014, Tochtech Technologies is a digital healthcare company whose mission is to build smart, cost effective senior care solutions that offer caregivers peace-of-mind while enabling seniors to live healthier and safer lives. Tochtech's philosophy centres around the use of technology to eliminate the risk and sense of disconnect for seniors, especially those living independently. Tochtech has developed first in-class solutions in the areas of stove safety, voice integrated personal aides and a risk predictive smart care platform. Using voice integration, AI and proprietary algorithms, these products enable caregivers to provide proactive, personalized care to extend older adults' ability to live a healthy and longer life.
About EquipCare BC: The renewed $8 million program is operating for one year to bring vital infection control as well as safety and quality of life items to publicly funded long-term care and assisted living operators. BCCPA was awarded the $8 million grant by B.C.'s Ministry of Health to develop and manage the province-wide program. Through the previous $10 million EquipCare BC program that ran from April 2020 to March 2022, operators purchased over three million new items, including infection prevention and control, medical screening and respiratory devices, beds and mattresses, overbed tables, shower chairs and tubs, mobility equipment, lighting and visual aids, sensory rooms, music therapy, and ergonomic furniture. 
Media Contact: Vessa Samson, Director of Marketing, Tochtech Technologies  vessa.samson@tochtech.com