The Next Generation Bed Alarm
The Toch Sleepsense gives care providers peace of mind by addressing the most critical areas of senior safety – fall prevention and health emergency alerts, while providing vital sleep reports and analysis to support actions for improving quality of sleep.
 Non-invasive
 Non-contact
 Non-wearable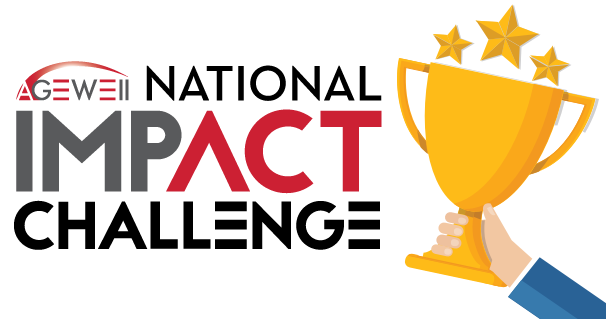 In just four months of using Toch Sleepsense in a 139 bed long term care home, we have seen:
staff time savings from round check routine
improvement in residents' quality of sleep
reduction in time in understanding care needs of new residents
What is Toch Sleepsense?
Toch Sleepsense a non-wearable bed sensor and sleep tracker that allows caregivers to monitor a senior's safety and quality of sleep in real time. Using high-precision sensors and our algorithm technology, the palm-size device is placed under one wheel or leg of the bed. Toch Sleepsense is uniquely designed to detect body movement and vital signs no matter where the sleeper is positioned.
Toch Sleepsense alerts caregivers in real time when a senior is out of bed, has not returned to bed or may be experiencing a health emergency while in bed. Additionally, sleep quality reports and analysis provides never-before available evidence-based information that can be used as input in care and medication planning to improve sleep quality and in turn improve quality of life for seniors.
What Our Customers Are Saying
Enhanced resident safety
Reduced residents' risk of falls and wandering with real time notifications alerting caregivers to intervene.
Improved work efficiencies to address staffing challenges
Reduces the need for frequent in-person checks, reducing resident sleep interruptions and enabling staff to focus on residents who truly require assistance.
Improved quality of care for residents
Unbiased sleep data, analysis and trends offer vital information for improved quality of care and improved effectiveness of medication and care plans for residents.
Building Community and Communication with Families
The Sleepsense mobile phone App, allows families to be part of the circle of care for their loved ones, and provides an additional touch point for care providers to share information and communicate with families.
Toch Sleepsense Unique Features
Real time bed exit alerts
Real time bed exit alerts that are accurate no matter where the sleeper is positioned in bed
Sleep quality reports and analysis that provides insight and support actions to improve quality of sleep
Pressure injury care management to support wound prevention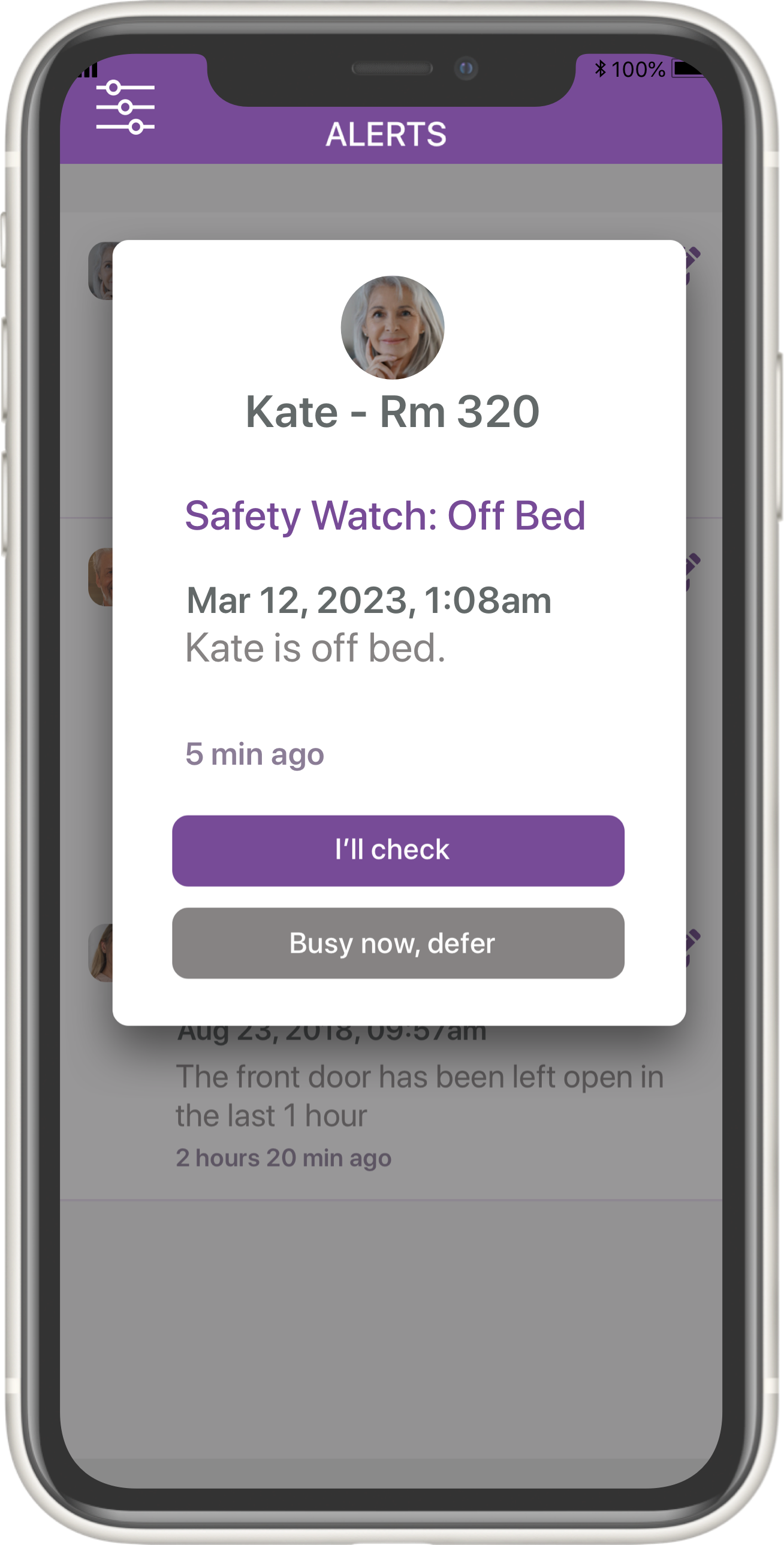 Heart and breathing rate monitoring and out of range alerts
Central monitoring and virtual check
Central monitoring and virtual check features provide real time updates on safety status of residents, to better support staff
Ability to integrate with existing nurse call system, patient care or smart care platform or EHR system eliminates duplication of systems and workflow