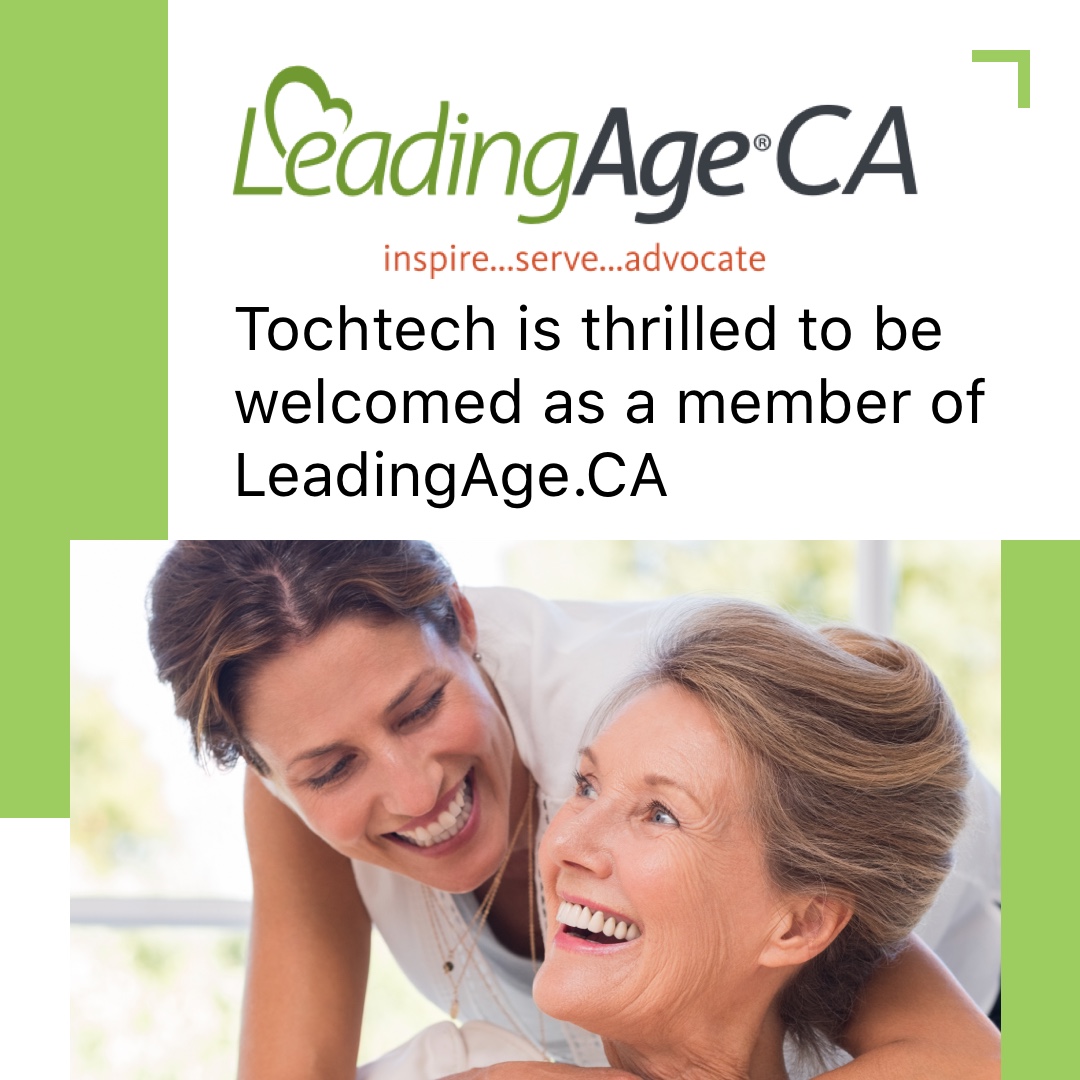 Tochtech is thrilled to be welcomed as a member of LeadingAge, the trusted voice for aging. Our LeadingAgeCA membership ensures Tochtech along with a network of leading non-profit aging services providers and other mission-driven organizations work to support, enable and empower seniors to live fully as they age. There has never been a better time to expand the world of possibilities for aging. Through our membership with LeadingAgeCA, Tochtech plans to collaborate with other members and share our technology and innovation in supporting healthy aging. 
"Our membership with LeadingAge, adds to our commitment and passion in using innovation to help seniors and senior care providers enable healthy aging", said Jessica Yang, CEO of Tochtech. "We will be building on our partnership efforts over the next few months as we look to further expand our reach" she added.
Toch Sleepsense is the headline feature in LeadingAgeCa recent article New Technologies Support Quality Care During Staffing Challenges. 
About LeadingAge.CA: Founded in 1961, LeadingAge California is the state's leading advocate for quality, non-profit senior living and care. The association's advocacy, educational programs and public relations help its members best serve the needs of the state's older adults. LeadingAge California represents nearly 700 non-profit providers of senior living and care, as well as business services providers. For more please visit: https://www.leadingageca.org