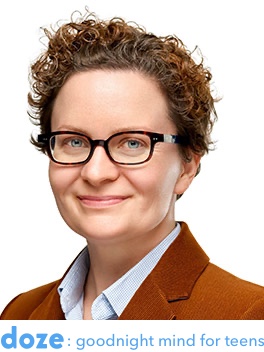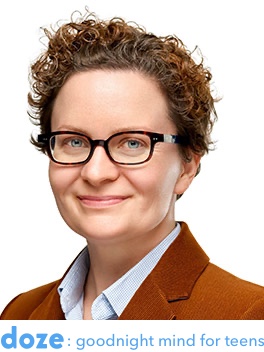 Tochtech is pleased to announce our partnership with Dr. Colleen Carney, one of Canada's leading experts in psychological treatments of insomnia and creator of doze, a sleep app for young adults currently available on the internet.
 Dr Carney is an Associate Professor and Director of the Sleep and Depression Laboratory at Ryerson University in Toronto. She has authored of a number of books including "goodnight mind for teens" a companion book to the doze app and is also President of the Behavioral Sleep Medicine Special Interest Group of the Association for Behavioral and Cognitive Therapies. 
Tochtech is taking the technical lead role in the transition of the doze sleep app to the iPhone and Android mobile platforms, and the on-going development and support for this application. Sleepsense, Tochtech's sleep monitoring device may be offered as an addition to the doze app early next year. The doze mobile app will be available on the App Store and Google Play Store starting December 15, 2021. A detailed announcement will be issued in the coming weeks.
"We are honored to be collaborating with Dr. Carney and welcome Dr. Carney to our advisory board. Through our partnership, Dr. Carney provides us with valuable guidance on sleep analysis and sleep management and provides powerful academic and research support for Sleepsense. This is the beginning of many collaborative initiatives  between Tochtech and Dr. Carney in the digital therapy area." said Jessica Yang, CEO of Tochtech.