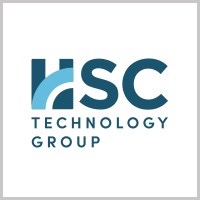 Tochtech Technologies is pleased to announce it has signed an exclusive marketplace partnership with Australian HSC Technology Group Limited(ASX:HSC) for sale and distribution of Toch Sleepsense, Tochtech's award-winning sleep safety and monitoring technology.
HSC Technology Group is a Software as a Service (SaaS) data analytics company that uses next generation Machine Learning and Artificial Intelligence to deliver decision-making insights that improve people's safety, independence, autonomy and most importantly improve their lives.
"We are delighted to add an innovative piece of IoT technology such as Tochtech's Sleepsense to the company's healthcare suite," Graham Russell said.
"Sleepsense is unique in the market as it is not affected by the issues that wearable devices may have and provides an unintrusive means of identifying accurate body movement and vital signs no matter where the sleeper is positioned.
"The device will be invaluable for the aged care industry as it alerts caregivers when a resident experiences a health risk, such as an abnormal heart or breathing rate during sleep, meaning staff will be able to respond quicker and provide care based on real-time information.
"It will also be ideal as a smart home peripheral as it includes a sleep analysis feature and, promotes and encourages good sleep habits to benefit the health and wellbeing of your children and family."
The agreement covers the Australian and New Zealand territories. HSC will integrate Sleepsense into its proprietary TALIUS platform, to further enhance the functionality available to HSC's customers.
Tochtech Technologies CEO and co-founder Jessica Yang said she was very excited to expand their reach into Australia and New Zealand, to help underpin their global growth vision.
"Our company has been working hard to come up with an innovative product that makes a difference for long-term care and assisted living residences as well as home use," she said. "As we have seen the toll that COVID-19 has taken on nursing and care staff and seniors has been immense, and Sleepsense provides an extra resource to help reduce fatigue while increasing care levels.
"I'm sure it will be well received in these new markets and look forward to working with HSC as part of their healthcare solutions."
Toch Sleepsense is a non-wearable sleep tracker the size of a mobile phone that is placed under the leg or frame of the bed. It uses high-precision sensors and algorithms to measure BCG waves (ballistic forces generated by the heart) and reports heart and respiration rates, monitors sleep patterns and quality, and issues alerts to carers or nursing staff when a health risk is identified during sleep. Toch Sleepsense won the 2020 Canadian Age Well National Impact Challenge.
For more information on Toch Sleepsense please visit www.tochsleepsense.com