Tochtech's Sleepsense bed sensor, was announced as the winner of the 2020 AGE-WELL National Impact Challenge held last week. AGE-WELL's National Competition spotlights top entrepreneurs and start – ups in the technology and aging sector.
"We are delighted to receive this award for Sleepsense. We have been working hard to come up with an innovative product that makes a difference for Long Term Care and Assisted Living residences as we have seen the toll that COVID-19 has taken on their staff and seniors. We truly believe Sleepsense can better support staff in providing care for their residents" Jessica Yang, CEO of Tochtech.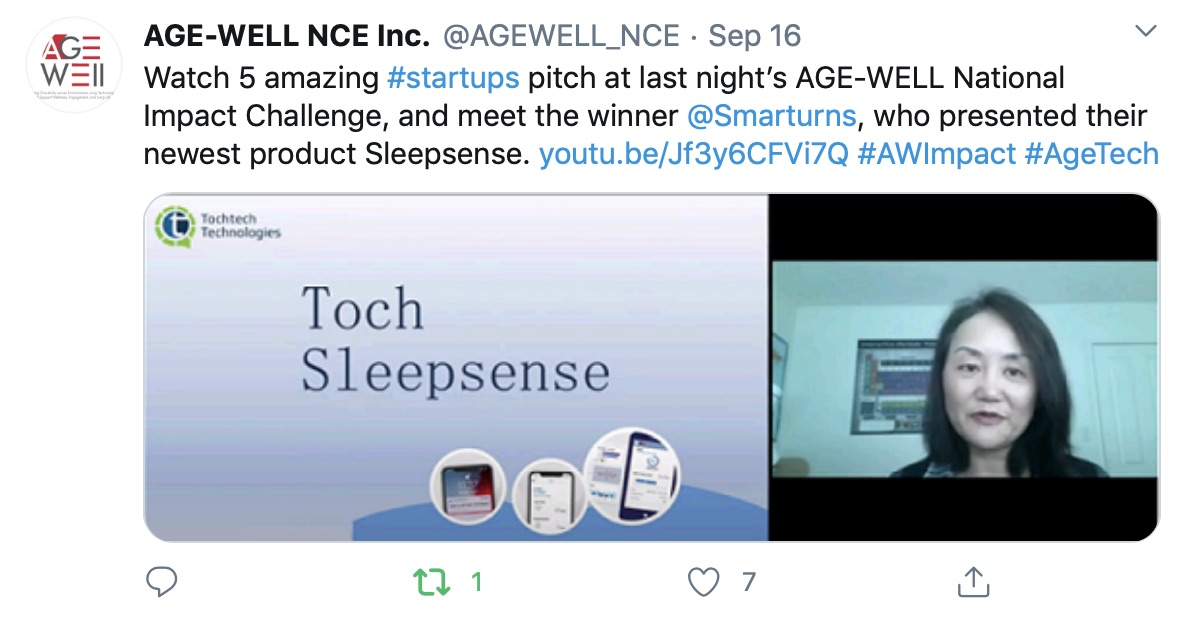 This award coincides with Tochtech's official launch of Sleepsense. Long Term Care and Assisted Living providers who are interested in finding out more about Sleepsense or maybe interested in participation in a product trial can contact us directly.
Last year Tochtech's Smarturns won the the AGE-WELL National Impact Challenge, People's Choice Award.